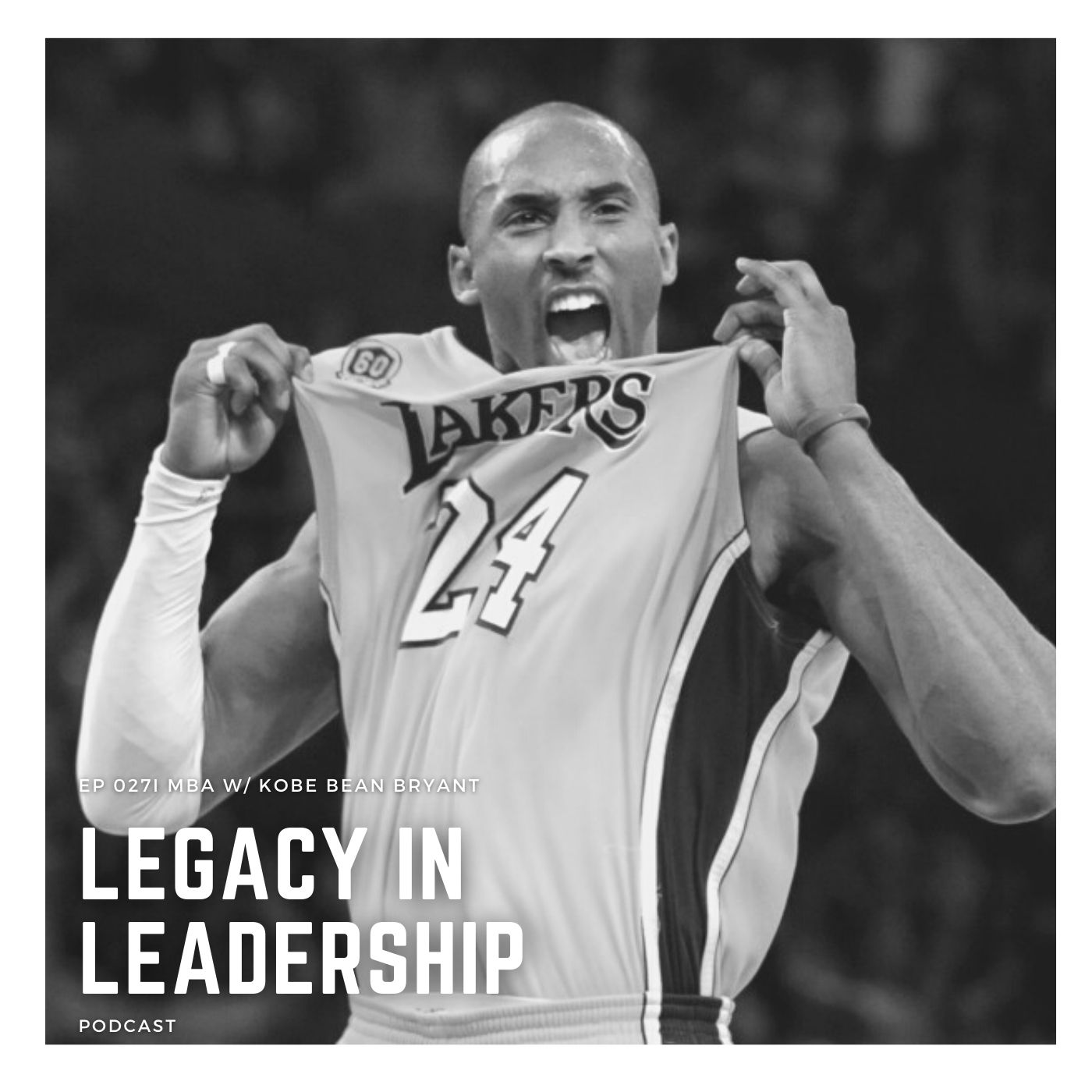 Devon and Jimmie honor the memory of Kobe 'Bean' Bryant on the 1 year anniversary of his passing by examining his leadership style and truly breaking down the elements of the "Mamba Mentality".
The guys share stories and anecdotes about Kobe's leadership on and off the court as they breakdown how Kobe personified Self-Confidence, Accountability of Self and Others, and lastly the unwavering pursuit of excellence. All this and more on the the latest episode of the Legacy in Leadership Podcast! #Mamba4Eva
Be sure to Like, Comment, and Subscribe to the Legacy In Leadership Podcast on all platforms. (Apple, YouTube, Spotify, Podbean, etc.) We want to connect with other #LegacyLeaders so share with us your favorite moments or thoughts from the episode.